Our Team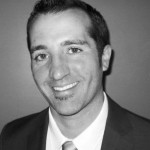 Jared Byer, CPFT – Owner/Director
Jared has devoted his career to the Health & Fitness industry since 1992, having instructed thousands of clients from professional athletes to everyday individuals looking to enhance their quality of life.  The "Made 2 Move Fitness" studio in Williamsville is the culmination of his years of experience and hard work to offer the direction and motivation needed to improve overall health.  His award-winning programs have helped establish him as a local Health & Wellness professional.
Services: Group & Private Training, Wellness Seminars
Email: jared.byer@made2movefitness.com | Phone: 716.204.8451
---
Shannon Hockwater MS: Group & Private Trainer
Shannon is a certified Group Ex/Spin Instructor and Personal Trainer.  She is certified through AAAI/ISMA, AFAA, Mad Dogg and ISCA.  Shannon is a Master Trainer with the ISCA and certifies other instructors across the USA.  She is also a Professor in the Health and Wellness Dept at Buffalo State.  In addition, Shannon teaches dance at the Royal Academy of Ballet.  Shannon attended Mercyhurst College and has a Bachelor's Degree in Biology and a Master's Degree in Immunology from Roswell Park Cancer Institute. She has been teaching group ex/spin and training since 2001 and dance since 1999. Shannon has a strong background in dance, kettle bells, kickboxing, pilates, plyometrics, yoga, stretch science, TRX, group fitness and agility coaching.
Email: Fusionfitnessdance@gmail.com
---
MEL's MOBILE FITNESS: Melissa Panzarella
As an AFPA certified personal trainer and nutrition and wellness consultant, Melissa's passion is to help inspire others on their fitness journeys.  She began her fitness career as a women's running coach and has helped countless women who have never run a step as well as those ready to tackle their first half marathon.  Melissa then expanded her business to "Mel's Mobile Fitness" and began teaching indoor and outdoor boot camp classes. She became certified in suspension training (TRX) and Tabata Boot Camp.  Mel's Mobile Fitness provides innovative and dynamic boot camp workouts that offer incredible, life-changing results and lifetime friendships.
Email: melpanz914@yahoo.com  | Website: melsmobilefitness.com  | FB:  www.facebook.com/melsmobilefitness
---
Kevin Arnold – NSCA Certified Personal Trainer
Kevin Arnold is a strength and conditioning coach who specializes in bodyweight training and functional exercise.  He is certified as a personal trainer through the National Strength and Conditioning Association, widely recognized as the leading organization for athletic fitness and performance.  Kevin is owner and head coach at Fit (716), a functional strength and fitness program for adults of all ages and abilities.
John Markey – NSCA Certified Personal Trainer
John Markey is an NSCA Certified Personal Trainer who brings his clients from the Buffalo area in to train using the Made 2 Move Fitness studio. Also, the owner of Markey Mobile Fitness, John turns his client's homes into gyms– transporting whatever necessary equipment back and forth. He uses the slogan "Your environment, your workout." This private, hands-on, 1-on-1 approach works well in conjunction with the philosophy of Made 2 Move Fitness.
Website: http://www.marqueefitnesselite.com/  | Email: jmarkey2@me.com     
---
Maura Lester – Children's Yoga Teacher
Maura is a graduate of Cortland State as a certified Physical Education teacher with a Masters degree in Health from Canisius College.  She is also a certified Children's Yoga teacher.  Maura is a mother of three and regularly practices Bikram yoga.  She is a firm believer in maintaining an active and healthy lifestyle and enjoys providing others with the knowledge and opportunity to do so as well.
Email: elephantstrunkkidsyoga@gmail.com | Website: www.elephantstrunkkidsyoga.com
---
Deb McCrossan, CPT – CoreconceptWNY – Tupler Technique Practitioner
Debbie McCrossan (Core Concept WNY) is a Certified Personal Trainer (CPT) and the only licensed provider of the Tupler Technique in WNY. The Tupler Technique is the only research and evidence-based program proven in treating a diastasis.  If you've ever had a baby (recently or even months or years ago) and still look pregnant, are a guy and have a large belly, can't lose that pouchy belly regardless of planks, situps, crunches, etc., you may have a diastasis. These exercises will never get rid of that belly, in fact, they'll only make it worse!
Website: www.coreconceptwny.com | Email: debbie@coreconceptwny.com | Phone: 716-243-1873
---
Robin Turner, CPT
Fitness has always been Robin's passion. Contending with anorexia, depression and an autoimmune disease – fitness has been the one thing she could always count on. She started understanding the importance of exercise and nutrition during her recovery. An avid runner, she decided to train for numerous half marathons and a full marathon as a reward for getting herself back on track. Thanks to her support system, she has decided to take what was learned and pay it forward. It is now her job to teach people the healthy way to reach their goals.
Robin is a NASM-CPT Certified Personal Trainer and enjoys working with clients of all ages and abilities. She will work with you to design a program to help you meet your specific goals. She believes that exercise and good nutrition is the foundation of a healthy life.
Email: robinturner14@yahoo.com
---
Kevin Costanzo – Personal Trainer & Nutrition Coach
Kevin is a graduate of the University at Buffalo with a degree in Health Sciences & Nutrition and is completing his Master's degree from Canisius College in Applied Nutrition.  Kevin is an ACSM Certified Personal Trainer who specializes in weight loss and body transformations. He has 7 years of experience working in the supplement industry and has experience working with clients of all different ages and skill levels. Kevin is a firm believer in "you are what you eat" and utilizes the concepts of nutrient timing and of the glycemic index instead of relying on fad diets and calorie counting. With proper nutrition and lifestyle modification he will help you reach your goals!
E-mail: KMCnutrition@gmail.com | Phone: 716-597-7559
---
Rachel Darr PhD, RD, CSSD, CDN – Nutrition Specialist (Wellness & Sports)
Dr. Darr is a professor in the Health and Wellness Department at Buffalo State, and has been an instructor and mentor to both undergraduate and graduate students in the field of Exercise Science, Nutrition, and Health for over 8 years.  Some of her locations include University at Buffalo, Canisius College, Cortland State, and Daemen College.  Her research interests include Vitamin D supplementation and Acute Exercise and their effects on the IGF System, which she has shared at the following National Conferences on multiple occasions: American College of Sports Medicine and Experimental Biology.  She is highly involved with Athletes currently at the collegiate level, and in the past at the Olympic Level, as a Board Certified Specialist in Sports Dietetics.  Here she combines the timing of nutrition with exercise performance and has seen success in many of her athletes.  Dr. Darr prides herself on her multiply diverse skill set which includes Medical Nutrition Therapy, Nutritional Assessments, Physical Assessments (Body composition measures), Venous Blood Draws, Patient Counseling, HIPPA abiding, Exercise Technique and Education Evaluation, VO2 maximal and submaximal testing, and Food Safety education.  Not only has Dr. Darr extensive knowledge and practice academically, and through research, she has far-reaching clinical involvement as a Registered Dietitian in various local hospitals and diverse settings, that has made her an excellent Nutrition Counselor.  This aptitude connects her with students, patients, athletes, and clients alike, making her a well-rounded Health Education Professional in multiple fields.
ROOM Sign-in: http://made2move.appointy.com/