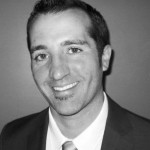 Jared Byer, HFI – Owner/Director
Jared has devoted his career to the Health & Fitness industry since 1992, having instructed thousands of clients from professional athletes to everyday individuals looking to enhance their quality of life.  The "Made 2 Move Fitness" studio in Williamsville is the culmination of his years of experience and hard work to offer the direction and motivation needed to improve overall health.  His award-winning programs have helped establish him as a local Health & Wellness professional.
Services: Health Coaching, Corporate Wellness Programs, Health & Wellness Speaker
Email: jared.byer@made2movefitness.com | Phone: 716.204.8451
---
MEL's MOBILE FITNESS: Melissa Panzarella
As an AFPA certified personal trainer and nutrition and wellness consultant, Melissa's passion is to help inspire others on their fitness journeys.  She began her fitness career as a women's running coach and has helped countless women who have never run a step as well as those ready to tackle their first half marathon.  Melissa then expanded her business to "Mel's Mobile Fitness" and began teaching indoor and outdoor boot camp classes. She became certified in suspension training (TRX) and Tabata Boot Camp.  Mel's Mobile Fitness provides innovative and dynamic boot camp workouts that offer incredible, life-changing results and lifetime friendships.
Email: melpanz1120@gmail.com  | Website: melsmobilefitness.com  | FB:  www.facebook.com/melsmobilefitness
---
Kevin Arnold – NSCA Certified Personal Trainer
Kevin Arnold is a strength and conditioning coach who specializes in bodyweight training and functional exercise.  He is certified as a personal trainer through the National Strength and Conditioning Association, widely recognized as the leading organization for athletic fitness and performance.  Kevin is owner and head coach at Fit (716), a functional strength and fitness program for adults of all ages and abilities.
---
Maura Lester – Children's Yoga Teacher
Maura is a graduate of Cortland State as a certified Physical Education teacher with a Masters degree in Health from Canisius College.  She is also a certified Children's Yoga teacher.  Maura is a mother of three and regularly practices Bikram yoga.  She is a firm believer in maintaining an active and healthy lifestyle and enjoys providing others with the knowledge and opportunity to do so as well.
Email: elephantstrunkkidsyoga@gmail.com | Website: www.elephantstrunkkidsyoga.com
---
Bonnie Prunella – YOGA Teacher
Bonnie has practiced yoga for many years. She has an M.A. from UB in education. As a retired school teacher, she decided to apply her love for yoga and her skills as an educator to teaching yoga. Bonnie completed her RYT-200 certification at the Himalayan Institute of Buffalo in 2012. She attends conferences and continuing education workshops in order make yoga accessible for the everyday practicing yogis.  My philosophy is: Yoga for YOU.  Classes are taught that allow for any level of fitness or interest.   The focus of the instruction is on building strength, flexibility, posture alignment, and balance in a comfortable setting.  This is a great place to start your yoga practice or work on developing correct body alignment through the practice of yoga.
Email: bonnieprunella@gmail.com | FB:   www.Facebook.com/YogabyBonnie | Web:  www.YogabyBonnie.com
---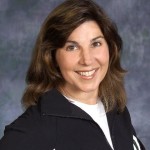 Jill Bronsky, MS – Senior Fitness Instructor
Jill is the owner and instructor of Forward Fitness Inc., and has over 30+ years of experience in the fitness industry. Jill holds a Master of Science Degree from Canisius College in Physical Education, is an AFAA Certified Personal Fitness Trainer, Certified Senior Fitness Instructor, and is certified in CPR and First Aid. Jill has been instructing group fitness classes at local independent and assisted living centers and at a variety of community facilities throughout the area. Jill also provides personal training to help older adults improve their fitness and stay independent. Her expertise and experience is put to use as she offers training programs to organizations on how to instruct their own exercise classes. She is also a trained LEKI Nordic walking instructor and has demonstrated a high level of proficiency in technique instruction and has appeared on local and national media promoting the benefits of Nordic walking. Jill has also enjoyed opportunities to write articles and speak to other professionals and older adults about the importance of remaining active.
Email: jillbronsky@aol.com | Web: http://forwardfitnessinc.com/
---
Jim White is a certified personal trainer with the National Federation of Professional Trainers (NFPT). He helps busy professionals build a body to be proud of, saving time and energy by focusing on strength essentials. Jim's core training model is small group sessions that provide motivation and deliver results. From his own experience with sports, fitness and over 15 years in the gym, he knows the benefits of strength training go beyond just the physical. The mind is also strengthened, energy levels improve, confidence soars and our whole being is transformed into something greater. Beyond training indoors, Jim also believes in the importance of outdoor workouts, running
hills, body-weight movements and odd object training. Last but not least, there's no strength without nutrition and eating right for your body. Jim's programs deliver superior results with the combination of strength training, proper nutrition and smart programming.
www.strengthessentials.net   |  Email: strengthessentials716@gmail.com  | Phone: 716-479-4469
---
ROOM Sign-in: http://made2move.appointy.com/