Personal Training
Personal Training @ Made 2 Move Fitness:

We offer the best private personal training in Williamsville in 30 or 60-minute sessions.  Having a personal trainer increases your accountability and produces the highest level of measurable results.  Your trainer will guide you through proper nutrition, strength & cardio recommendations plus healthy lifestyle changes creating the greatest impact in the shortest time possible.
"Experience our private professional services today."
30-Day Personal Training Packages include: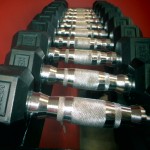 4, 8 or 12 sessions per month (30 or 60-min formats)
Nutrition Programming
Health Assessments
Flexibility Charts
Progress Reports
---
Here at Made 2 Move Fitness we have several experienced Personal Trainers with specialties to choose from.